Ubuntu is working on a
docking station for your android phone
so you can use it like a desktop.
Yes please!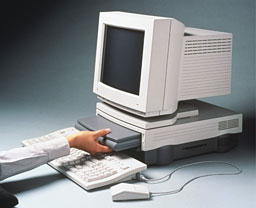 I often reminisce of a set up my ex had in the 90's. His mac laptop could slide in under his monitor that sat on top of the dock so he could use it as a desktop with an external keyboard.
With the evolution of mobile computing, Ubuntu promises to be an extremely useful product. They're not manufacturing it yet...they're hoping enough people will get excited enough that the manufacturers will embed the OS into the device.
I can say that this is another compelling reason I might switch to android. I'll be keeping an eye on this.